Chiropractor Bothell WA
"The doctor of the future will give no medicine but will interest his patients in the care of the human frame, in diet and in the cause and prevention of disease." - Thomas Edison
Dr. Darrell Schreyer welcomes you to Eastside Chiropractic, located in Bothell, Washington. For the past 30 years, Dr. Schreyer has had the privilege of serving the Eastside communities of Bothell, Woodinville, and Kirkland. Whether you are seeking treatment for a recent injury, chronic pain relief from an existing problem, or wellness/lifestyle care, our Bothell chiropractor strives to give you the best possible experience.
HOW TO FIND US
We are conveniently located in Gateway Plaza behind the Chevron station, off of I-405 at the 160th St. exit (just south of HWY 522 - Woodinville - and north of Totem Lake exits).
Having spent three decades at the same location, I've had the privilege of watching my patients and their families grow and thrive. Some that I began seeing as toddlers now bring in their own babies to be adjusted. That's one of the things that distinguishes Eastside Chiropractic: I've intentionally kept my practice small and personal so that I know everyone who walks through my door by name. They can likewise take comfort in knowing their treatment from visit to visit isn't being handed off to another doctor within the clinic. I follow patients through the initial consult, x-rays, adjustments, and treatment plan, and have a thorough working knowledge of every one of my patient's plans and goals throughout their care. My goal is to ensure that every patient is given the opportunity to leverage their body's own innate healing powers to live their healthiest life possible. 
COMMON SYMPTOMS WE HELP
After being involved in auto accidents, patients come in with significant symptoms from whiplash. These problems can include damage to the ligaments of the spine, pinched nerves, pain and oftentimes severe headaches.
Sports-related injuries are also commonly presented at my clinic. Having close ties to the local football, softball, and track & field communities, many local athletes have sought care from my clinic.
WHY CHOOSE US
When faced with deciding whose hands to place your chiropractic care, three important questions should be asked: Does the doctor have the knowledge, experience, and capability to help me attain the results I seek? Will my concerns be heard and my treatment plan thoroughly explained to me so that I can make an informed decision about my goals and outcomes? Is the office conveniently located? 
At Eastside Chiropractic, we pride ourselves on positive outcomes. Most of our patients feel comfortable referring family members and friends to our office to get the same level of personalized care that they received throughout their own care. Dr. Schreyer and our friendly staff look forward to meeting you.
It is incorrect to think that chiropractic chases symptoms. Unlike taking medication to mask symptoms, chiropractic goes the extra step to address the root of the problem. This allows the patient to ability to fix the "cause" and greatly decrease the likelihood of the problem returning.
There is likewise a misconception that once you begin getting spinal adjustments, you must commit to getting them indefinitely. At Eastside Chiropractic, goals are discussed with every patient and - together - we decide on the patient's best-course-of-action; every plan has a clearly-defined and agreed-upon beginning and an end point.
Perhaps the greatest myth surrounding chiropractic is that we "crack your back." (Ouch! That doesn't sound like fun at all!) The most discussed is the concern about the noise or "popping/cracking" sound when an adjustment is made. This is gases being released from the capsular ligaments of the spine (or other joint), when you place a negative pressure upon them during the adjustment. The Latin term is "crepitus" which means creaking. There are no harmful effects from this and the gases are collected by a vacuum phenomenon back into the capsular ligaments within several minutes.
HOW TO FIND A CHIROPRACTOR IN Bothell
This guide will help you find the best chiropractic clinic in Bothell for you. When most people in Bothell decide they need a chiropractor, they end up doing a search and just picking someone at the top.
Being at the top of Google for the chiropractic search does not necessarily mean they are the best chiropractor for you. Follow the steps below to make sure you are picking the right chiropractor for you.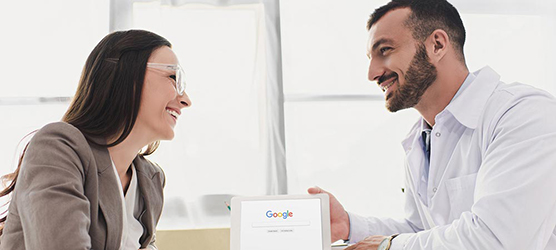 Time Needed: 5 minutes
Total Cost: USD 0.00
4 EASY STEPS TO FINDING A CHIROPRACTOR IN Bothell
Step 1: Open up a Google search
You will want to type one of the following in the search bar:
Chiropractor Bothell
Chiropractor 98011
Chiropractor near me
Best chiropractor in Bothell

Step 2: Review Their Website
The best chiropractors in Bothell put as much care into their website as they do into the rest of their office. By reviewing their website you will get a good feel for the doctor and if they are right for you.

Step 3: Check Out Their Reviews
Check out the Google Business Page of a chiropractic clinic you are thinking about visiting. It is easy for someone to say they are great, it's a different story to get other people to say great things about you.

Step 4: Give The Office A Call
Now that you have a basic understanding of what the office is about. Give them a call to make sure they fit the message that their website and GMB have been sending. You will know in a few minutes whether the office is the right one for you.