If you need personal care and personal treatment for your personal injury... look no further than Eastside Chiropractic in Bothell.
Personalized Comprehensive Consultation
are you suffering from any of these symptoms?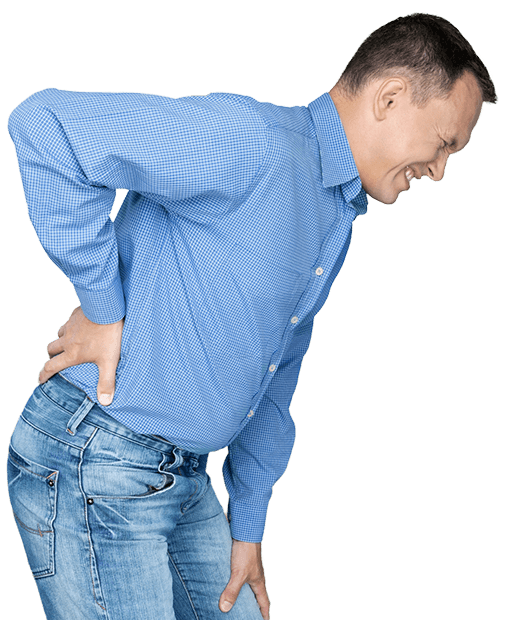 Difficulty sleeping or working?
Do you only treat people who have been in an accident?
No we don't. You don't have to be in an accident or personal injury, but if you are, we can treat you too. Don't take too long after your accident to begin treatment. We always say, "Treat today. Don't delay." If you delay your treatment more than even a few weeks, it could affect your care, and your case.
Eastside Chiropractic
Have questions? We can help. Let's talk!
Do I need to seek treatment before I hire an attorney?
Not really, it's really up to you. We have patients hire a law firm first, and come see us afterwards. But if you don't have one or the other, it usually makes sense to get your treatment right after your accident.
If I need treatment other than chiropractic, would you give me a referral?
Certainly we would. Sometimes a patient may need a more specific diagnostic study, such as an MRI, and if so, we would refer you to the appropriate specialist. In regards to acquiring an attorney, I have worked with many of the top law firms here in Bothell, WA, as well as other cities, and would have no problem assisting you in getting one. In a nutshell, we give medical-legal referrals when needed.
I have an attorney, what do I do next?
If you have already found an attorney, then it's time to start your treatment. Usually there is no delay, and you can get in the same day. Don't worry about the accident report if you don't have it…it may not be ready yet. We will give you an exam, and possibly start your treatment on day one!
My car has been damaged pretty bad, maybe even totaled. What should I do?
Just remember, if your car has been damaged, you could be damaged too! Treatment can be as easy as 1,2,3. Try to get scheduled either here or with an attorney as soon as possible. Listen to what your body is telling you. Are you hurting really bad? Is it an emergency situation? Then go to the emergency room or the chiropractor. But if you are doing alright for the time being, you may want to hire an attorney to look into matters related to your case, as well as your car.
new patient special
Personalized Comprehensive Consultation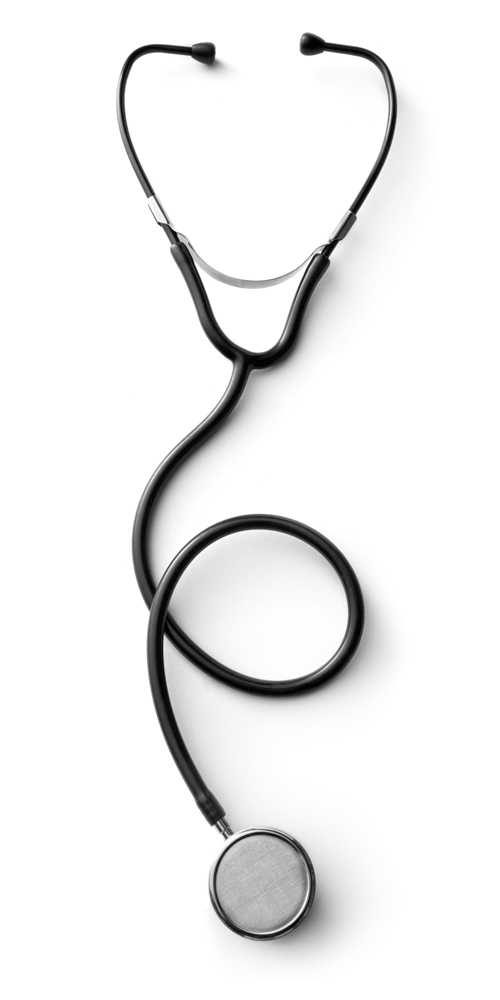 WE OFFER A NEW SOLUTION FOR AUTO INJURIES
Because the majority of auto injuries impact the spine and the surrounding nerves and tissues, chiropractic care is an excellent avenue for treatment. Chiropractic is gentle and non-invasive. Through small adjustments, people find great relief from the pain associated with their auto injury and are set on a road to full recovery.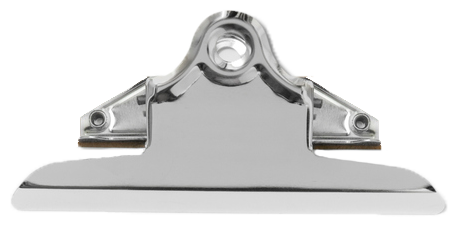 There are a wide range of symptoms and not all of them may be immediately traceable to your auto injury. Even if you have been cleared by a doctor, your pain could still be related to your auto accident and you may need treatment to correct the problem! Schedule your personalized comprehensive consultation today.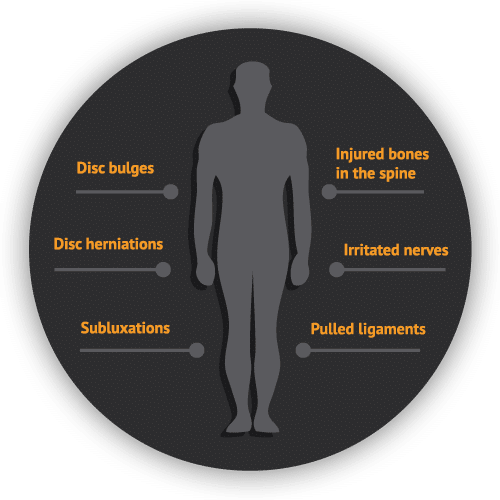 DO YOU HAVE NECK PAIN?

Do you have neck pain that is preventing from being able to turn your head fully?

DO YOU THINK YOU HAVE WHIPLASH?

Many people don't even realize they have received a whiplash injury until the problem leads to other issues.

HAVE YOU TRIED EVERYTHING?

Do you feel like you have tried everything possible, but haven't felt any results? Chiropractic care can help.
new patient special
Personalized Comprehensive Consultation
WHAT OUR PATIENTS HAVE TO SAY
"Dr. Schreyer is the best! He is extremely professional and I trust him with my entire family!!
I was involved in an auto accident in September 2019. Dr. Schreyer and his team have been amazing throughout my entire recovery process. It was a major accident and I feel lucky to be alive. Dr. Schreyer's explanation of the process from day 1 and his treatment and professionalism was second to none. He made me feel at ease and my progress has been extremely significant considering where I was when we started.
One of Dr. Schreyer's Massage Therapists, Iris, is a true professional and an asset to Eastside Chiropractic. The combination of her skills and his care are a winning combination for anyone involved in an auto accident. HIGHLY recommend Eastside Chiropractic if you are ever involved in an auto accident or for any professional advice regarding your neck or back. Thanks Dr. Schreyer for making this process easy to understand and with significant results!"
- B. Buck.
AFTER TREATMENT, MANY PATIENTS EXPERIENCE:
IMPROVED MOOD

Improve your overall health
and regain your vitality for life.

PAIN RELIEF

Start your treatment plan
and being experiencing pain relief.

REDUCED MEDICATIONS

Medication and surgery don't
have to be the answer.

ACTIVE LIFESTYLE

Stop wasting time in pain and
get your active life back!