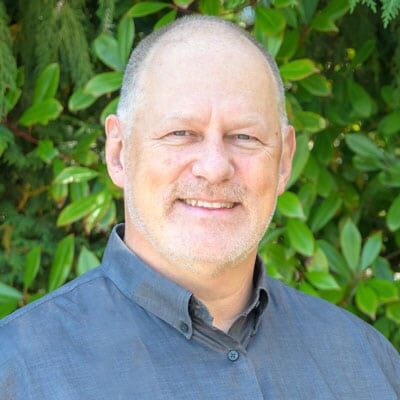 Chiropractor Darrell Schreyer D.C.
Originally from Winnipeg, Manitoba, Dr. Schreyer graduated from Northwestern College of Chiropractic and spent 4 months in a preceptorship in Scottsdale, Arizona. During this time he had the opportunity to work with many professional and collegiate level athletes.
With a bachelor's in Physical education, a background in kinesiology, muscle and sports physiology, biomechanics, and physical rehabilitation, Dr. Schreyer brings extensive knowledge to treatment of his practice. His conservative and patient-focused care has brought high success in alleviating may common injuries including low back pain, neck pain, and whiplash.
Dr. Schreyer wishes everyone could realize the potential of the human body. By being proactive with your health, there will be more prevention of symptoms and conditions and less reaction to them, leading to a happier and healthier life.
Jenelle Bair - Licensed Massage Therapist
Jenelle Bair graduated Bellevue Massage School in 2006 and has worked with chiropractors since the very start. With a focus on treatment centered and deep tissue massage, Jenelle has helped bring many patients success in their health goals. She also has specialties in Pre and Para natal Massage Therapy for helping new or expecting parents.
Her goal is to educate clients on how massage can help them down the road to better health and well being.
Jenelle is the proud mother of two girls and one boy and has a wonderful husband. Together they enjoy golf, games, and reading.
Iris Forcier - Licensed Massage Therapist
Iris started her journey to massage therapy first as a patient and then as a graduate of Lake Washington College in 2012. She brings her love and unique gift of massage to her clients, offering a wide range of services from deep tissue to sports massage. Iris also welcomes prenatal clients and has extensive experience working with these patients.
Her hands-on and patient-centered practice has helped many walk down their path to success.
In her free time, Iris studies martial arts, travels, and cherishes time spent with friends and family.
OFFICE HOURS
---
Monday
9:00am - 1:00pm
3:00pm - 6:00pm
---
Tuesday
3:00pm - 6:00pm
---
Wednesday
9:00am - 1:00pm
3:00pm - 6:00pm
---
Thursday
By Appointment
---
Friday
9:00am - 1:00pm
3:00pm - 6:00pm
---
Saturday
By Appointment