Chiropractor Darrell Schreyer D.C.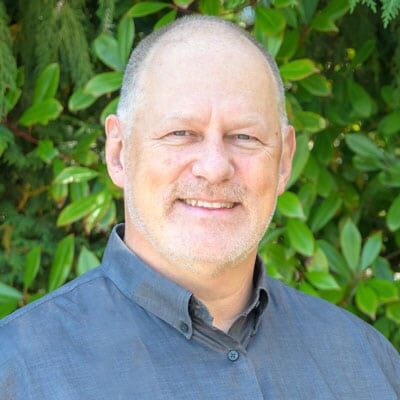 I am a Doctor of Chiropractic, first and foremost, to help people move away from pain and discomfort. To restore normal mechanics to the spine and joints of the body, giving the human frame the ability to express its best potential. To do so naturally, without the facade of drugs or major structural changes (and oftentimes irreversible and unwanted) with invasive surgery.
I believe in fixing problems, not covering them up.
In Latin, the definition of Doctor -- docere -, means "teacher". Therefore, the second most important goal is to educate people on their specific problem as I believe "knowledge is power". Giving someone the ability to make a decision to choose their own pathway to health is of utmost importance. Once that goal has been attained, the last goal is to teach the patient the necessity of wellness care so that the nervous system can be not only optimized but also maintained at its highest level.
Dr. Schreyer was born and raised in Winnipeg, Manitoba. He grew up playing volleyball, rugby, football, and hockey. He attended The University of Manitoba and received a Bachelor of Physical Education. At The University of Winnipeg he played volleyball for the Canadian National Championship Team, while completing his chiropractic college prerequisites. He then moved to the United States where he attended Northwestern College of Chiropractic, receiving his Doctor of Chiropractic in 1991.
Following graduation, he relocated to the Pacific Northwest, where this year he will celebrate 30 years in practice at Eastside Chiropractic.
Doctor Schreyer has 3 beautiful children: Madi, Quinn, and Zoe, all of whom were active in sports and kept him busy coaching.
For any life-long athlete, injuries are inevitable, as Dr. Schreyer can personally attest. For him though, one in particular stands out. When at the age of 19 after suffering a particularly significant spinal injury, chiropractic treatments restored Dr. Schreyer's health when the medical community offered him little to no hope.
"This was my defining moment - the reason that I became a chiropractor. I wanted to return to others the gift of chiropractic, and the amazing results it had given me."
Then, in his final week of chiropractic college, his Jeep was struck head on by an SUV at 55mph, causing serious neck trauma. "This is one of the reasons I enjoy helping people erase the consequences of motor vehicle accidents. I have empathy for what the injured are going through, as I have been through that experience myself. I am living proof that pain does not have to be your "new normal," and that nothing can help restore damage from an auto accident like chiropractic care."
OFFICE HOURS
---
Monday
9:00am - 1:00pm
3:00pm - 6:00pm
---
Tuesday
Closed
---
Wednesday
9:00am - 1:00pm
3:00pm - 6:00pm
---
Thursday
3:00pm - 6:00pm
By Appointment Only
---
Friday
9:00am - 1:00pm

---
Saturday
Closed